Document Classification with BLU DELTA AI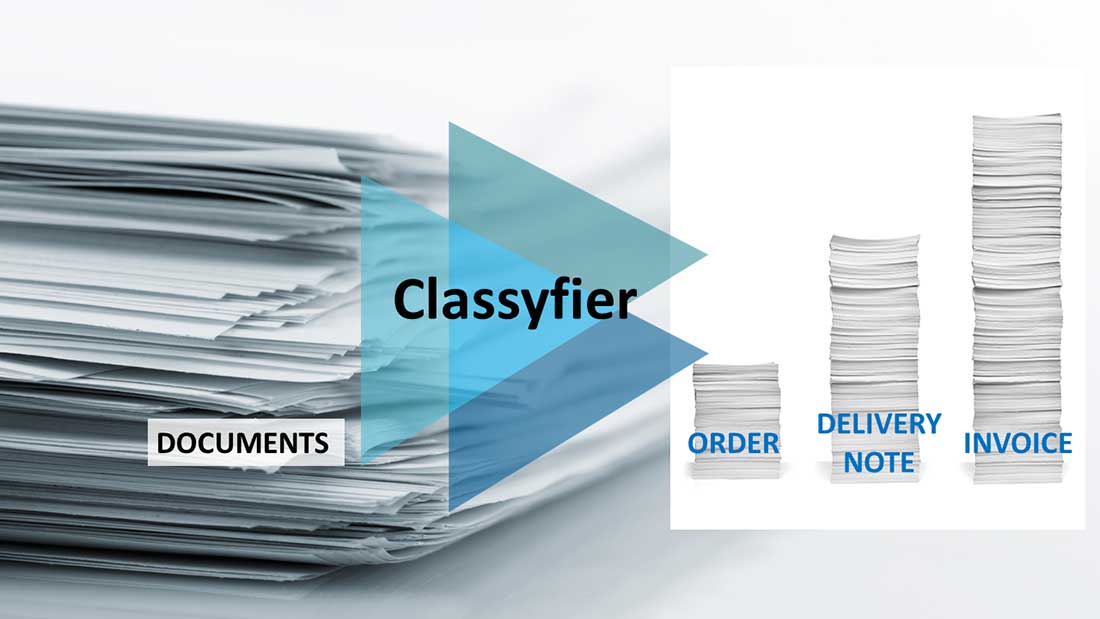 With the BLU DELTA Classyfier, achieve efficient document classification of your business documents using cutting-edge AI technology. PDFs and images corresponding to business documents are automatically categorized by document type through our advanced document classification.
High-Quality Document Classification through Continuous Auto-Training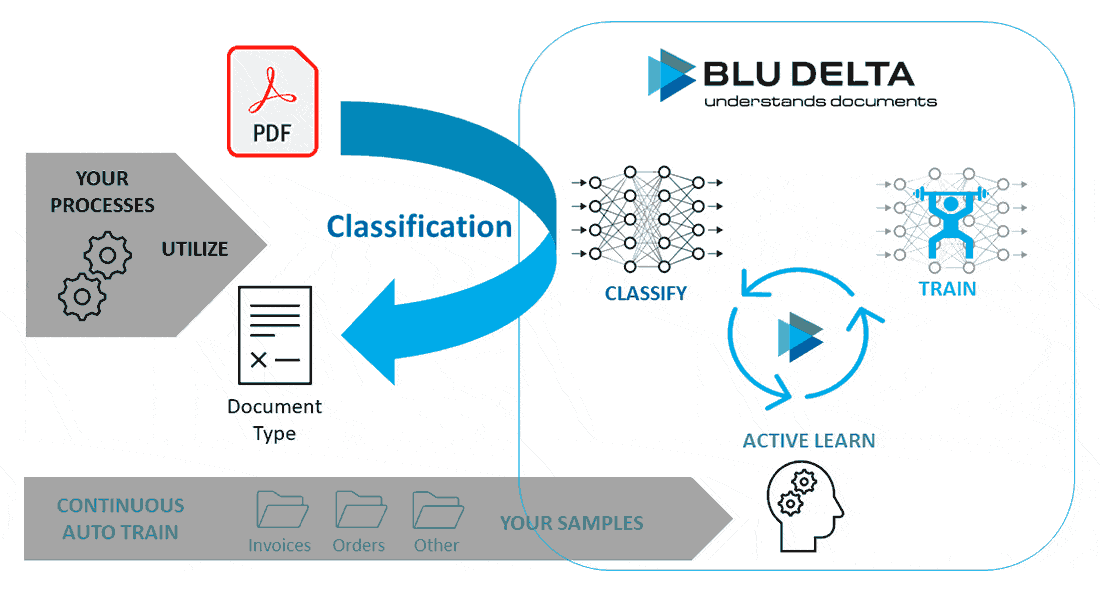 For precise document classification, BLU DELTA employs a specially developed training pipeline for continuous training. This allows for the automated addition of new sample and training data, continuously enhancing the quality of document classification. Additionally, you have the option to add new document types for training.
Our team monitors the training process to ensure you always utilize the best AI models for your document classification.