Effortless Invoice Capturing including Line Items
 Easy
 Instant
 High-quality
New quality based on latest AI and Shared Intelligence
All for one, one for all!
All customers share their data for a better trained ai, and ai is shared to all.
All customers benefit from a ready2use ai with high quality from the first minute.
Secure AI in the Cloud and OnPremise
Depending on your requirements you can choose between OnPremise and Cloud.
Information security and AI need to go hand in hand.
Thus, we train and operate our AI based on ISO27001 standards since 2022. (Final audit and certification Q4/2022.)
Intelligence with (Y)our User Interface
You can integrate just our intelligence into your or third-party products.
We have customers that integrated our intelligence into their DMS or ERP system in less than 30 minutes!
Or you use our Web App called RIPEye!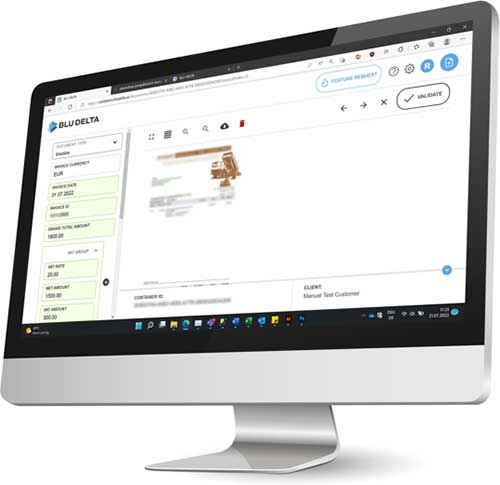 Thousands of businesses benefit from BLU DELTA AI