Manual Invoice Capturing: Rest in Peace!
Our RIPEye invoice entry puts an end to unnecessary, manual control work! With the activated auto-processing, the majority of all documents goes directly to your ERP program, without any action by employees. More details on this in this blog post.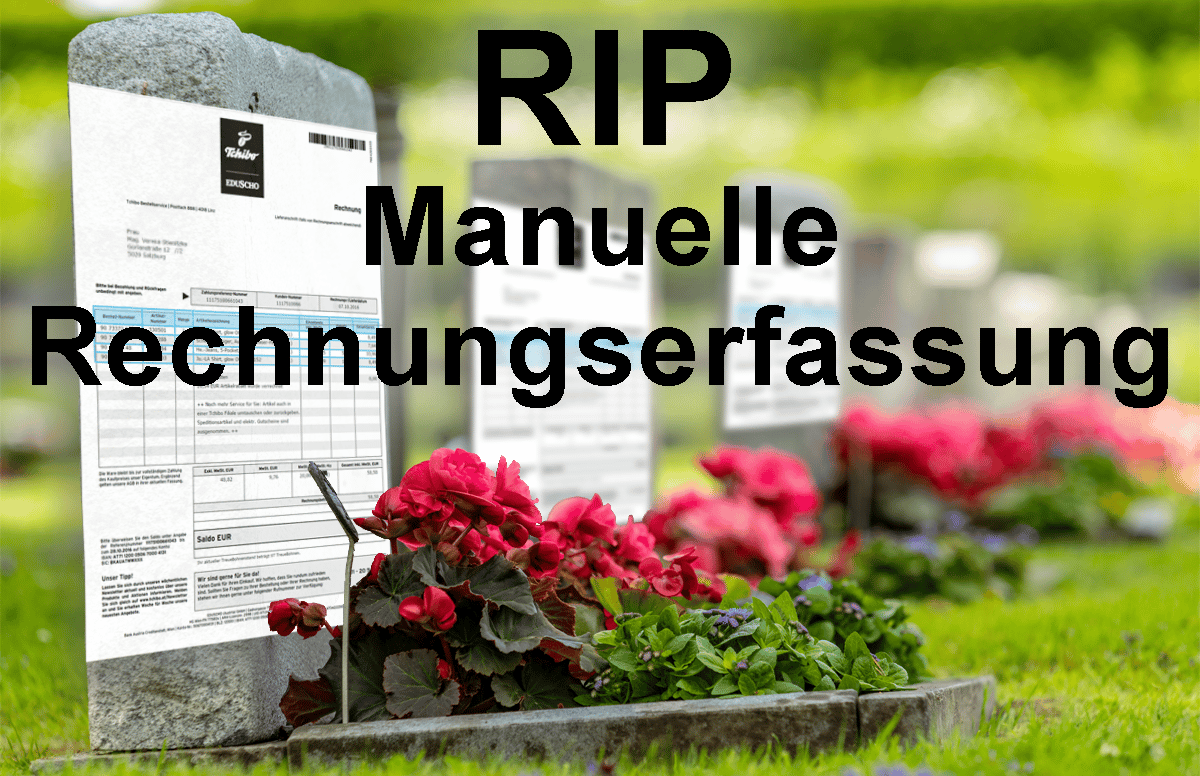 With this we bury the manual receipt of invoices and move in the direction of fully automated document processing through invoice capturing with RIPEye. Why automate everything? Because it saves time, effort and ultimately money.
Fully automated invoice entry: the goal of BLUDELTA
In one of the last blog entries, 'Digitizing invoices, but why and how?' we listed the most relevant advantages of digital invoice receipt. Here is a small overview:
Filing is easier: Intelligent file system vs. old, dusty folders in the basement
Data security: flooding in the basement archive cannot harm backups on clouds
Time savings: the majority of all bookings are made automatically; Professionals handle the special cases.
Cost savings: All of these factors lead to cost reduction, and efficiency tools such as AI and low-code platforms can be used for further optimization.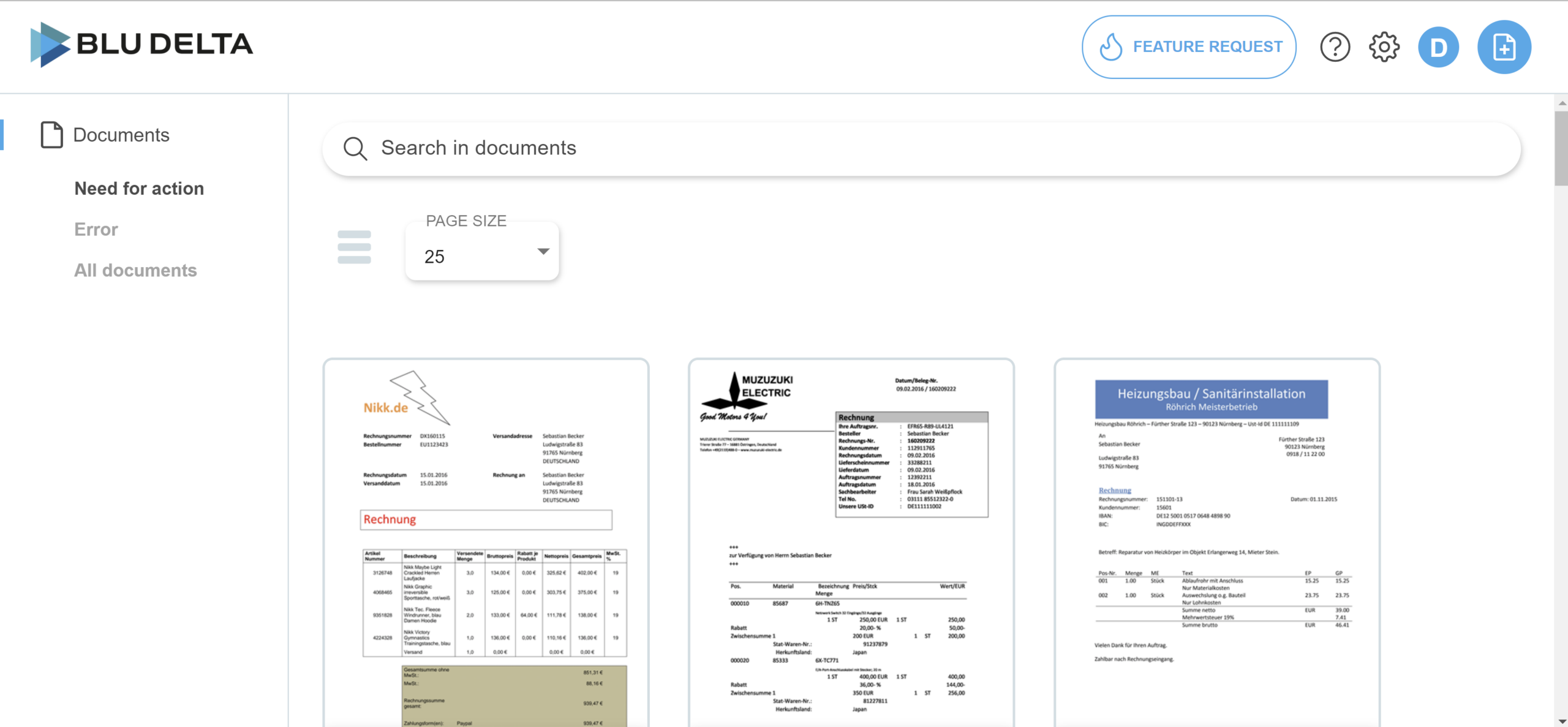 Finally time for really important things again, thanks to Automated Invoice Entry
Our RIPEye service automatically forwards most of all invoice characteristics correctly to your accounting tool. The high-quality OCR technology, supplemented by NLP, deep learning and the latest machine learning concepts, enables the document information to be recorded almost completely independently.
Only in extremely exceptional cases (poor print quality on the original receipt; new invoice format due to addition of a country/currency) does someone from your accounting department need to confirm or correct the already pre-entered value in the service.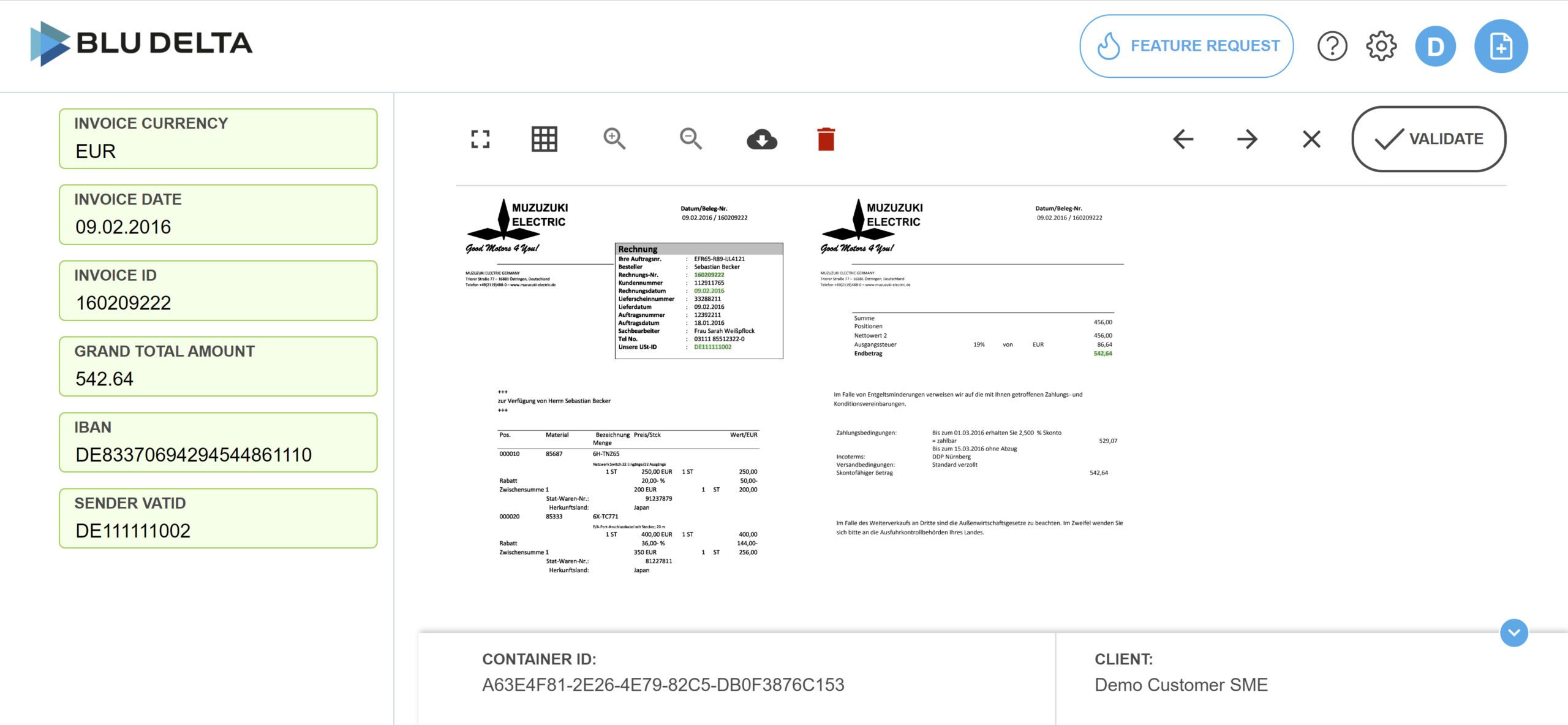 Data collection adapted to your needs
You (do not) need the VatID of the sender? But do you also need the BIC in addition to the IBAN? No problem with invoice capturing from RIPEye! With the help of our support, you can easily configure your desired features and thus put together the optimal solution for your invoice capturing.
We are happy to help! In the free initial consultation, we look at your problem and show you options for integrating fully automated invoice capturing into the existing workflow. Just click on 'Contact'!
BLU DELTA is a product for the automated capture of financial documents. Partners, but also our customers' finance departments, accounts payable clerks and tax consultants can use BLU DELTA to immediately relieve their employees of the time-consuming and mostly manual entry of documents by using BLU DELTA AI and Cloud.
Blumatix Intelligence GmbH keeps it as its goal to make the strenuous everyday work easier with artificial intelligence and to always draw added value for everyone from shared intelligence.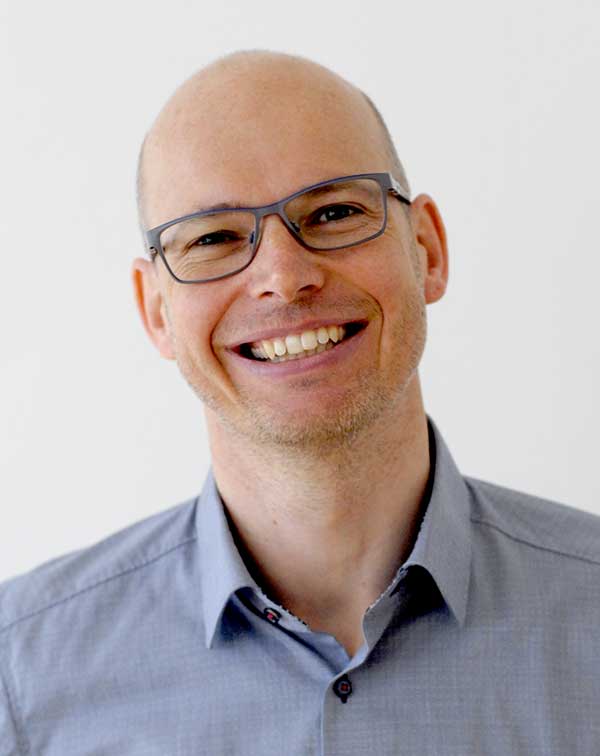 Author: Christian Weiler is a former General Manager of a global IT company based in Seattle/US. Since 2016, Christian Weiler has been increasingly active in various roles in the field of artificial intelligence and has strengthened the management team of Blumatix Intelligence GmbH since 2018.
Contact: c.weiler@blumatix.com/span>